Affordable fitness & wellbeing services in Stafford.
Weclome to Elements Fitness & Wellbeing, the place where you can truly unlock your full potential.
If you need to call us, you can phone us at 01785 212301.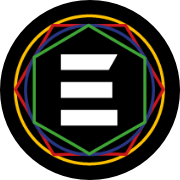 Fitness
Fitness is a vital part of any healthy lifestyle, we offer state of the art fitness facilities for you to experience. Click here to find out more.
View classes
Active Therapy
Rehabilitation and physiotherapy are important parts of staying healthy. We offer many different options and services. Click here to find out more.
Visit site
Nutrition
Nutrition plays an important role in staying healthy. Our on-site cafe which provides affordable healthy food. Click here to find out more.
Visit site
Who's next?
Who's next? Our very own barber shop inside the gym, book your next appointment today!
Book now
Lift The Bar Training
LTB Training educates and mentors thousands of personal trainers around the UK. Our goal is simple. Provide the best education, in order to produce the best personal trainers. In doing so, we hope to be the solution to a failing fitness industry and an increasingly unhealthy population.
Visit site
The Tanning Room
Experience our brand new tanning room (with the most powerful tubes available in the UK) and get your top up of vitamin D. We are the cheapest in town and offer pay as you go rates at 50p per minute. We can't wait to see you, to get your appointment, book now.
Opening hours:
These hours are effecitve as of Monday 12th April. Please note hours may differ due to COVID-19, please stay up to date on our social media channels.
Monday - Thursday: 6 AM - 10 PM
Friday: 6 AM - 9 PM
Saturday: 8 AM - 6 PM
Sunday: 8 AM - 5 PM
Unlock your full potential with Elements.
The elements power our vision for health and wellbeing.
Join now
Temperature scanner
Here at Elements Fitness and Wellbeing our club member's health and safety is our priority. That is why we have introduced a brand new thermal temperature body scanner. This will help us protect both our staff and members and ensure a safe environment for all who wish to workout.
To activate the thermal temperature body scanner, walk up to the scanner and wait until your temperature has been taken. If the scanner detects an abnormally high and potentially unsafe temperature then your access to the gym will be rejected. This is to protect fellow gym members and our staff. It is worth seeking medical guidance where necessary in this scenario.
Ready to start your journey?
You can join from £27.50 per month.
Join now